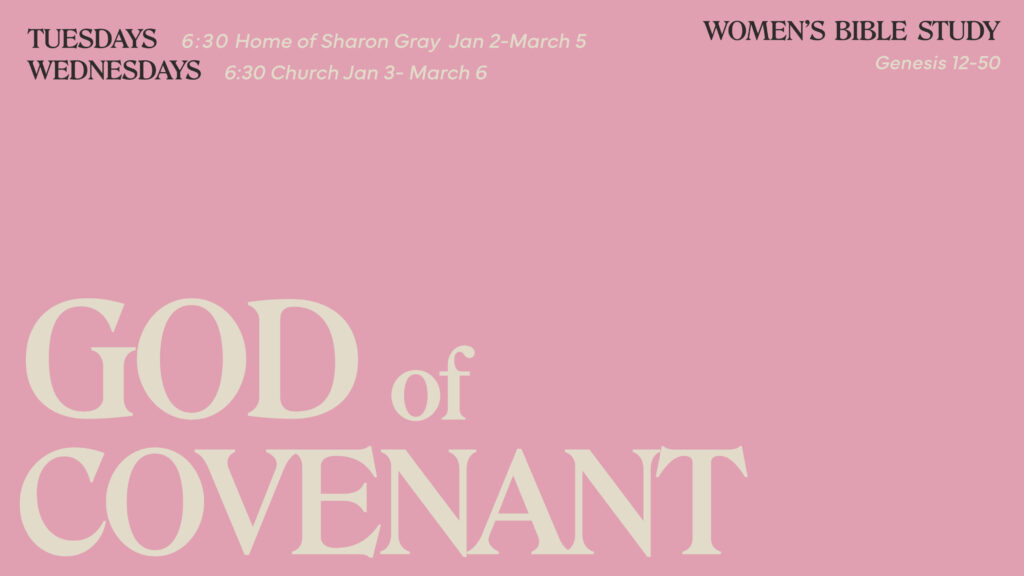 Women's Ministry
The Women's Ministry of Southside meets several times throughout the year for different Bible study series.
Upcoming Bible Study Winter 2024 – God of Covenant – Jen Wilkin
There are no minor characters in the story of God.

Beginning with Genesis 12, walk alongside the fathers of our faith—Abraham, Isaac, Jacob, and Joseph—to discern Jesus in the stories of His people.

Over 10 sessions, discover how God orchestrates everything for His glory and the good of His people, and see how the God of creation and covenant is the same yesterday, today, and forever.
This study will be offered at 6:30pm on Tuesday nights, January 2 – March 5, at the home of Sharon Gray and at 6:30pm on Wednesday nights, January 3 – March 6, at the church. The cost for materials is $10 per person.
If you are interested in participating in this Bible study, please e-mail Tonya in the church office.