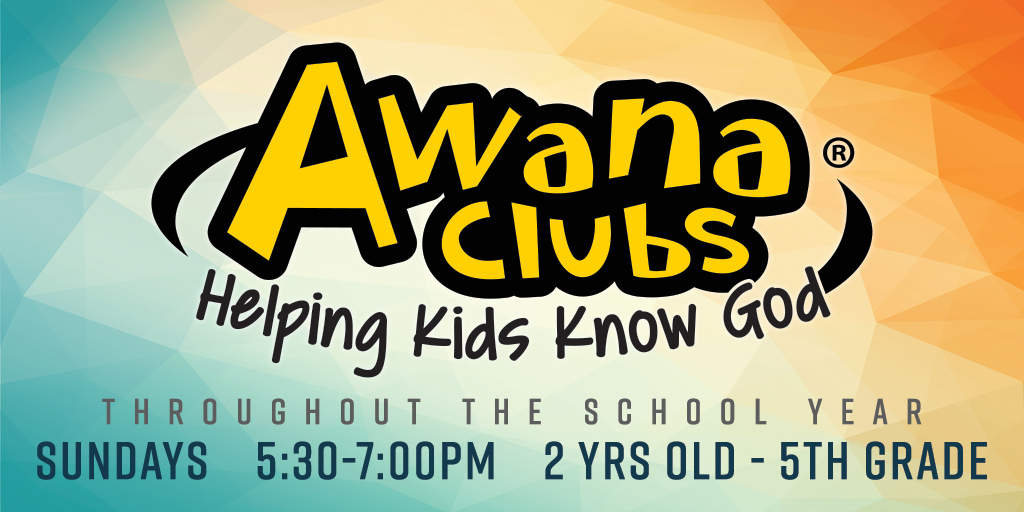 God is changing the world through the ministry of AWANA by equipping leaders to reach kids with the gospel and engaging them in long-term discipleship.
AWANA is a Bible-based ministry striving to reach boys, girls, and teens with the gospel of Christ and training them to serve Him. This program includes fun games, engaging lessons, and Scripture memory verses specifically tailored to their age group with the goal of disciplining children (from age 2 through 5th grade) to have a closer relationship with the Lord.
Sunday Evenings | 5:30pm-7:00pm
during the school year
The Preschool and Elementary registration fee is $25 for one child and $20 for each additional child registered per family. This registration fee covers your child's book, uniform, badges, and other awards earned throughout the year. You may pay the registration fee online (click here) or when you drop off your child.
Please contact Jordan Manley, Children's Ministry Director, for more information:
Register for 2019-2020 AWANA Clubs
Clubs begin on September 8, 2019